Mickey's Halloween Party at Disneyland Park
October is one of my favorite months, the crisp air and the trees changing colors it's beautiful and my favorite tradition is going to Disneyland to Mickey's Not So Scary Halloween Party! Disneyland always decorates the park beautifully; the buildings are all so festive. When Erik and I arrived we were handed our trick or treat bags and we also had perfect timing because the parade was about to begin and there were hardly any people so we were able to be right up at the front to enjoy it.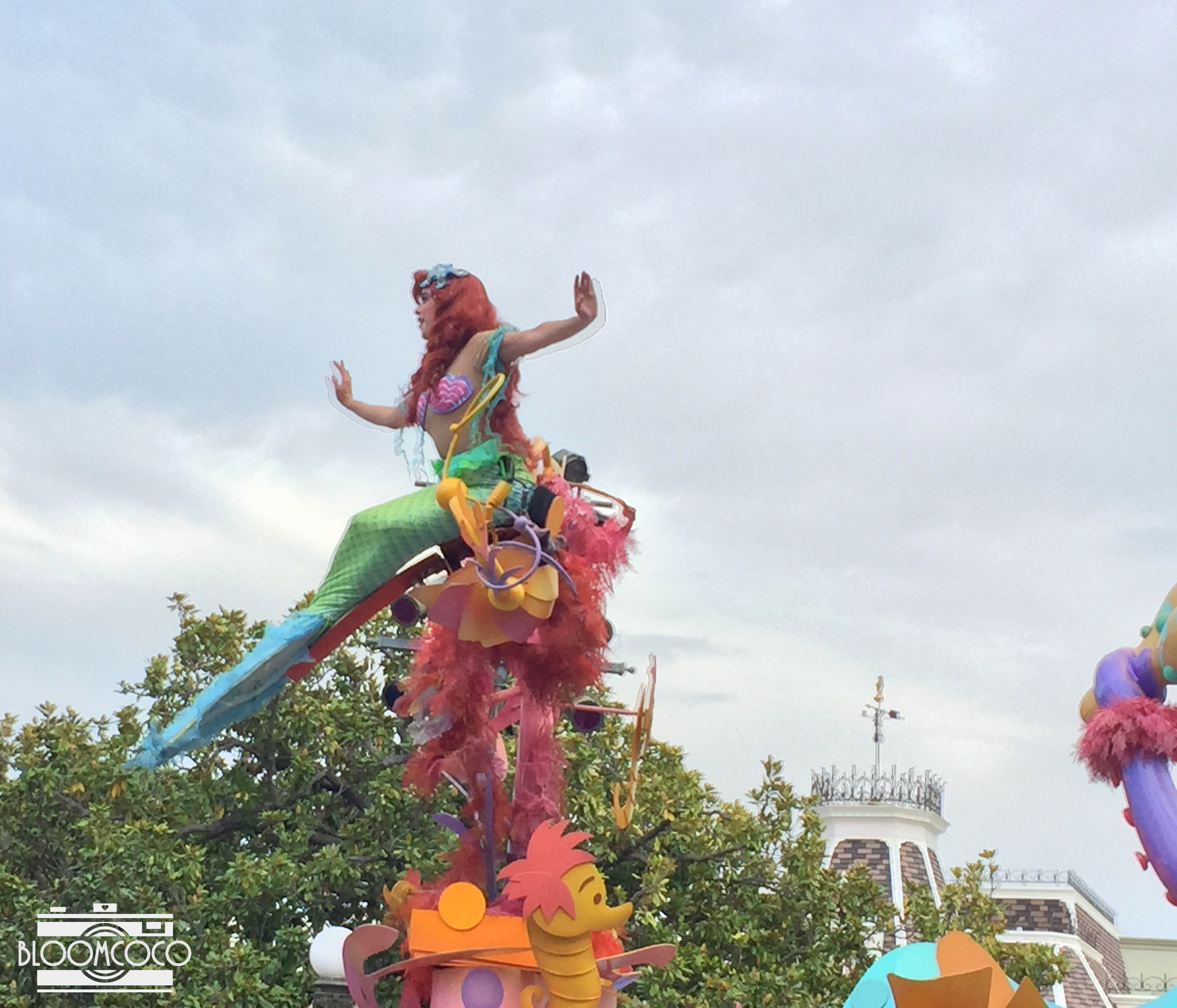 It was very hot, and since the Enchanted Tiki Room is such a cute show and it has AC we decided to go check it out. The Tiki room juice bar was the line that we waited the most at and we bought a Dole Whip Float for both of us, they were delicious and refreshing. It was the perfect way to wait for the next showing at the Tiki Room, which was a small oasis since it was quite hot outside.
One of my favorite things about Mickey's Halloween Party is that there aren't that many people at the park. We can really enjoy it since the line wait for the rides start to go down and we can ride everything. Not to mention that trick or treating is so much fun! The candy and non-candy items are so good, on this visit Erik and I decided to not get in all the candy lines and instead get on all the rides.
We had such a lovely time, and we met up with Erik's brother and his girlfriend. who made the day even better because we were able to catch up. Our last ride was Splash Mountain, which was perfect because it had no line. It was such a great day and we had so much fun!
Here is my post from last year if you would like to see it, Mickey's Halloween Party 2014 and if you want to travel to the future you can check out the post from when I went with my family on October 29th Mickeys Halloween Party